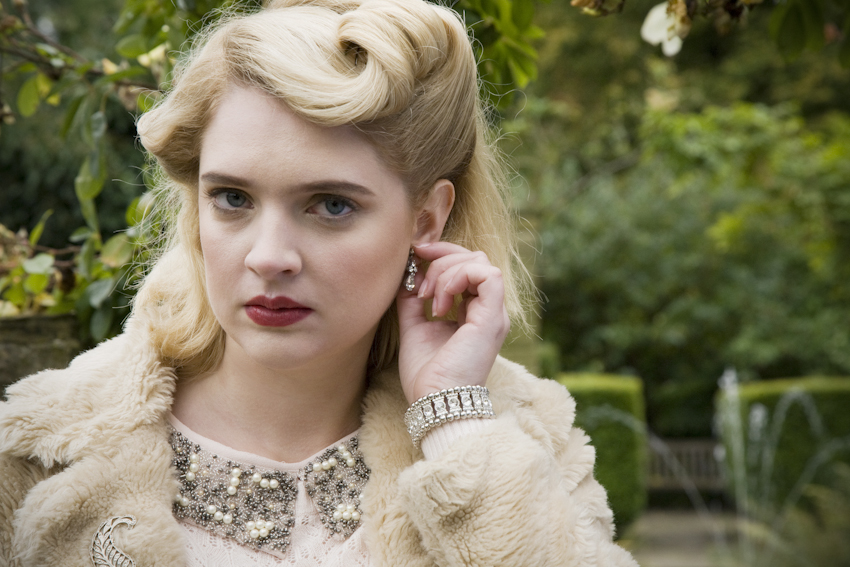 Once Upon a Time - vintage style, British with the romance of Italy.
ABOUT US - Feel Glorious: glamour rises again. We sell mainly vintage costume jewellery, specialising in the 1950s to 1980s. We do sometimes sell gold and silver, and other antique and vintage items, and occasionally new. We loosely follow trends to fit with the modern day wardrobe. Antique and vintage was made with superior materials and workmanship and is good value for money, many have a fascinating history too! Make the world a better place by recycling a wonderful vintage item for you or your home, and enjoying it for many more years to come.
We hope you find your special piece. Enjoy!
Vintage style starts right here, release your inner glamour!
How to wear vintage costume jewellery... Hollywood actress Bette Davis
Meet the Team
Lesley
Founder Lesley, who formerly worked in IT, began selling fair trade in 2007 one day a week at Bromley Town Centre Market, and later expanded into jewellery. She adores vintage jewellery because it is so well made and beautiful, and she never knows what she may find next! She enjoys discovering obscure designers, and restoring pieces to their former glory.
Loves: reading non-fiction, playing the mandolin
Lesley on LinkedIn
Scott
Scott can be found helping out at the vintage fairs, where he usually steals the limelight with his sequin tie, and once won an award at Old Spitalfields Market for Best Vintage Trader when Lesley wasn't there. He also gives good business advice.
Loves: riding his motorbike, and looking after his German spitz Casey, and two Romanian rescue street dogs, Winnie and Peach